Divinity in Motion with Cheryl Mazza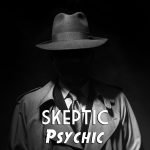 The Healing Dancer is the creator and facilitator of Divinity In Motion. A class that combines dancing, energy healing, and angelic guidance. Cheryl has been an energy healer and Angelic Guide for over 10 years. She loves connecting with the Angelic Realm and using dance as a healing modality to help you to dance your dance through life one step at a time. Cheryl also loves to teach others how they can learn how to heal themselves and connect to their angels.
The idea for the classes came to Cheryl as a vision and is something she knew she was destined to create as she always wanted to create something that combined all 3 of her passions, dance, energy healing, and Angels. It is offered two times a month. The class is in person in New Jersey but also available on Zoom for those that are not local. Cheryl also offers in-person and distant energy healing sessions and Angelic Guidance Readings.
Find out more about Divinity in Motion –
www.thehealingdancer.com IG: @thehealingdancer FB Business page: https://m.facebook.com/thehealingdancer Join FB Group: https://www.facebook.com/groups/thehealingdancer/ TikTok: @thehealingdancer
---