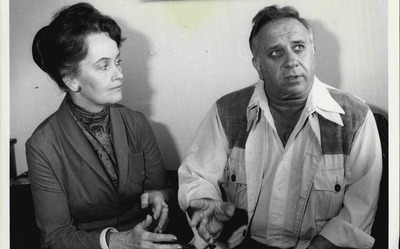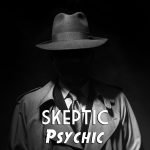 Join us this week as we discuss the Demonologists behind several haunted cases that were inspired to make some of today's blockbuster horror movies, Ed and Lorraine Warren. We cover some of their famous cases and some of the controversies surrounding them. Listen in for the details on this couple and their lives.
Recommendations:
This week Kim recommends her favorite female comic who also hosts a live show on Facebook discussing ghost stories with some of her friends and listeners. Check out Ghost Stories with Anjelah Johnson.
Resources for Ed and Lorraine Warren:
Find out more about the haunted objects procured by Ed and Lorraine at The Warren's Occult Museum.
Read about their lives with 10 Facts About Famed Paranormal Investigators Ed and Lorraine Warren.
7 of the Most Famous Cases Investigated by Ed and Lorraine Warren shows some of their most famous documented cases.
Find out more about their lives and with Ed and Lorraine Warren, the History and the Investigations.
Meet the Peron family and find out more about the True Conjuring incident. The True Story Of The Conjuring: The Perron Family And Enfield Haunting
Find out what really happened in the true story of the Devil Made Me Do It. The New Conjuring Movie Is Based On the Real Story Of a Murderer Who Claimed He Was Possessed.
Learn more about the controversy behind Ed and Lorrain Warren. All Of Ed & Lorraine Warren's Most Controversial Cases
---