Making Magick with the Hollywood Good Witch Patti Negri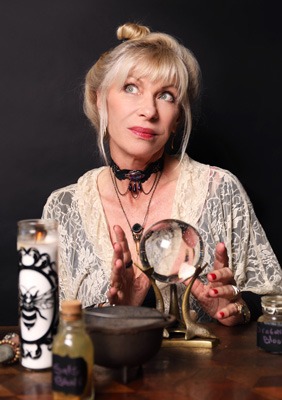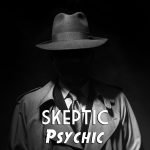 Patti Negri is Hollywood's go-to Psychic-Medium and "Good Witch". She is best known for her recurring role on the Travel Channel's #1 show GHOST ADVENTURES. In addition, Patti is the international best-selling author of OLD WORLD MAGICK FOR THE MODERN WORLD: TIPS, TRICKS, & TECHNIQUES TO BALANCE, EMPOWER, & CREATE A LIFE YOU LOVE. Patti's newest venture is in the role of Executive Vice President of PARAFLIXX. PARAFLIXX is a new streaming video on demand platform specializing in paranormal programming.
Patti's podcast, THE WITCHING HOUR, has a new home on My Paranormal Network. Launched by Michael Yudin, who founded MY Entertainment (the production company behind GHOST ADVENTURES on Discovery Plus and Travel Channel); TV and podcast development executives Rob Cohen and Christine Roth of Co-Conspiracy Entertainment; Michael Schmidt, former CCO of Red Arrow Studios; and Neil Patel of Shipyard Entertainment. THE WITCHING HOUR is one of 13 podcasts leading the networks' line-up. It also includes shows hosted by Josh Malerman (author of BIRD BOX) and artist-musician Allison Laakko. Other contributors include Dean Haglund (THE X-FILES), and Bridget Marquardt (THE GIRLS NEXT DOOR).
Patti's other Appearances: 
Patti was recently on "A LITTLE LATE WITH LILLY SINGH", hosted by Lilly Singh. There, she performed a clearing of Lily's house. Clips of her episode were later featured on "The Ellen Show" during Lilly's recent visit. Patti has also collaborated with top YouTubers. Such are Laura DIY, Trevor Moore, and TFIL for their overnight paranormal series. Her episodes have generated millions of views, broadening her target demographic into all verticals and age brackets.
Patti was voted number one psychic, medium, trance medium, tarot reader, witch / magical practitioner globally through an internationally recognized competition by Times Square Press. You can also catch Patti through appearances on such shows as MASTER CHEF, AMERICA'S GOT TALENT, and Jeff Lewis' FLIPPING OUT. You can also hear Patti on nationally syndicated radio. She has worked with Adam Corolla, Jason Ellis, Mancow Muller, and Coast to Coast with George Noory. In addition, she has graced many magazine covers, contributed to over 20 books, and conducted seances on radio, film, and TV. She also has worked with such legends as Emma Stone, Jon Voight, Josh Duhamel, Martin Sheen, and Gregory Hines.
---